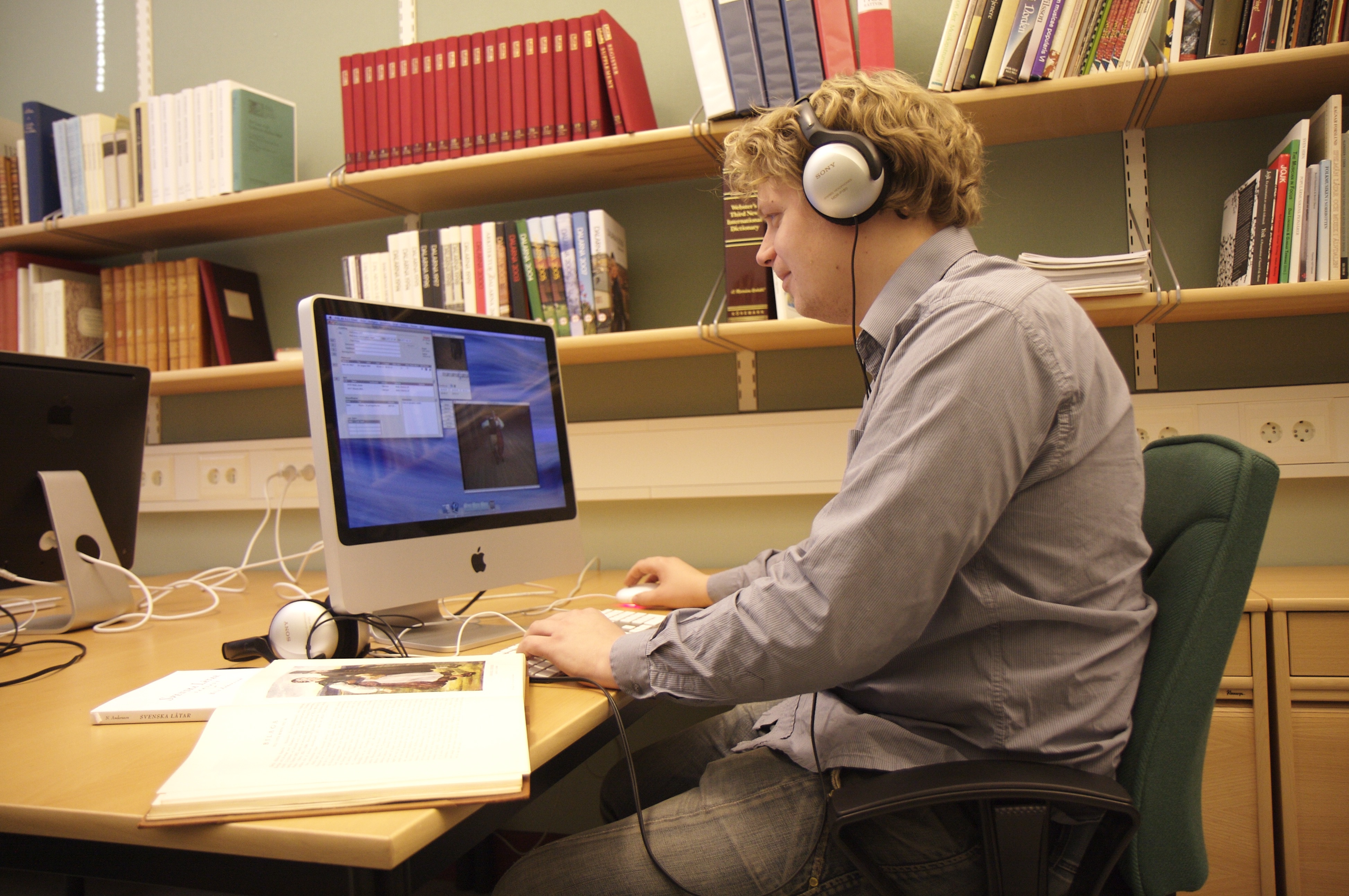 In the Fact Room you can immerse yourself in folk music literature, magazines, books of tunes and songbooks. Here, you can also access FIOL – Folkmusikens hus's audio-visual database that today includes more than 77,000 tunes, songs and interviews. The material has been collected from the Dalarna museum, the Svenskt visarkiv (the Centre for Swedish Folk Music and Jazz Research), the Nordic Heritage Museum in Seattle, Washington (USA), the fiddlers', organizations from the regions of Uppland, Hälsingland and Gästrikland, as well as a number of private collections and archives. FIOL is a treasure chest for those who want to learn more about Swedish folk music, as well as for folk instrumentalists and vocalists wishing to expand their repertoire, or for those of you who simply with to allow yourselves to be captured by these rich and varied music traditions. The archive is available at webbfiol.se via the Internet.
THE FACT ROOM IS OPEN FROM JUNE THROUGH AUGUST.
YOU ARE WELCOME TO CONTACT US FOR VISITS AT OTHER TIMES.